Welcome to North Idaho Antler Dogs, where we specialize in training Labrador Retrievers to hunt antler sheds.
Use the links above to learn more about us, view our latest news updates, read our satisfied clients' testimonials, or to contact us for more information. The links on the left provides you with backgrounds on our shed antler dogs, descriptions of our Labrador Retriever dogs and puppies currently available for sale, and numerous photo galleries of our horn retrieval dogs in action.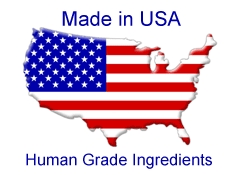 We also have a link to our NuVet information page. We use the NuVet products, and as a professional Breeder/Trainer we highly recommend it to be a part of any hard working and athletic hunting dog's diet. The health and longevity you are giving your companion is well worth it! To read testimonials from fellow breeders, click here. If you would like to provide your dog with the best health possible, use the order code 16871 at (800) 474-7044 or visit www.nuvet.com/16871. NuVet Plus® is made using only Natural, Human Grade ingredients that are formulated in a FDA registered Pharmaceutical Laboratory.
 Enjoy your visit, and contact us if we can be of assistance.
Kevin & Diane Schmid
27675 Highway 11
Pierce, ID 83546
(208) 464-1117