Welcome to North Idaho Antler Dogs, where we specialize in training Labrador Retrievers to hunt antler sheds.
Use the links above to learn more about us, view our latest news updates, read our satisfied clients' testimonials, or to contact us for more information. The links on the left provides you with backgrounds on our shed antler dogs, descriptions of our Labrador Retriever dogs and puppies currently available for sale, and numerous photo galleries of our horn retrieval dogs in action.
Enjoy your visit, and contact us if we can be of assistance.
Kevin & Diane Schmid
27675 Highway 11
Pierce, ID 83546
(208) 464-1117
PLEASE READ ON
Do you ever wish you could have a few extra years with your loyal companion?
Do you ever wish your hunting buddy could go after a few more downed birds or shed antlers?
Do you ever wish your hardworking hound dog could bounce right back after an exhilarating chase?
Do you ever wish your champion duck dog would encounter less ear infections and urinary tract infections due to the water he loves so much?
How about the countless cancers, allergies, hip/joint problems, dogs with hot spots, decreased alertness, dull coats, itchy skin, heart and nervous problems, sensitivities, reduced appetites, etc…
If I have your attention, then I encourage you to PLEASE READ ON
My interest is to educate the public on what is missing in our dog's daily diet that is causing many of the problems listed above.
Our pets and loyal companions are lacking a strong immune system due to their diets. We have many excellent pet foods out there on the market today, but due to their cooking process, most of the valuable nutrients needed for a strong immune system are being killed and become worthless for what they were intended to do, (provide a healthy immune system).
If this makes sense to you then I encourage you to PLEASE READ ON
NuVet Labs is an FDA registered pharmaceutical laboratory dedicated to the health of our pets.
The NuVet Plus, is an all natural, full-spectrum supplement that boosts the animal's immune system, helping them to lead a healthier and longer life.
The Nujoint Plus, is a premium, all natural anti-inflammatory hip and joint therapy supplement that can help quickly and effectively heal and prevent the devastating effects of arthritis, osteoarthritis, and joint pain.
Both products are manufactured in a human grade FDA-registered laboratory, here in the USA. Each ingredient is microscopically tested for purity and potency, meeting the same strict guidelines of human pharmaceuticals.
Please click on the red links if you are interested in more information about this amazing product.
click here for www.nuvet.com/16871 (website)
click here for Testimonials (countless satisfied customers)
Call (800) 474-7044 use code order 16871
click here for an Order Form (download an easy to use order form) under construction
Remember to include Order Code 16871 when ordering.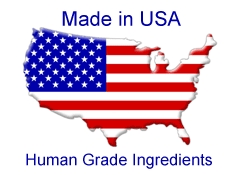 We also have a link to our NuVet information page. We use the NuVet products, and as a professional Breeder/Trainer we highly recommend it to be a part of any hard working and athletic hunting dog's diet. The health and longevity you are giving your companion is well worth it! To read testimonials from fellow breeders, click here. If you would like to provide your dog with the best health possible, use the order code 16871 at (800) 474-7044 or visit www.nuvet.com/16871. NuVet Plus® is made using only Natural, Human Grade ingredients that are formulated in a FDA registered Pharmaceutical Laboratory.
I would like to thank all those who continued the "Read On" and have chosen to use the Nuvet and NuJoint supplements. I would love to hear about your experiences and how they have improved life for your loyal, trusted, hardworking companions.
Thanks again,
Diane Schmid